Flawless, Ageless, and Effortless Skincare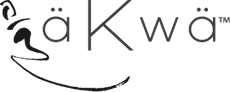 Flawless, Ageless, and Effortless Skincare
Buy now
Ancient Korean water approach to skincare
Your skin comes first
Realistic meets ritualistic
Before and after
Real Step 1: First Wave<sup>&trade;</sup>
Ritual Step: LavaPure<sup>&trade;</sup>
Real Step 2: Glacier Glow<sup>&trade;</sup>
Real Step 3: Precious Pool<sup>&trade;</sup>
Ritual Step: Royal Bath<sup>&trade;</sup>
Real Step 4: Ripple Refine<sup>&trade;</sup>
Real Step 5: RainBurst<sup>&trade;</sup>
Frequently asked questions
Frequently asked questions
Where do you think you're going?
You've arrived at our Martian website but it looks like you're on Earth. Would you like to visit our Earth website, or stay on our Martian site?
IsMatch = False
StoreBillCountry = bulgaria
IpCountry = us

You are trying to view a MyShop page. Please log out in order to view this website.